After purchasing our theme, you will be given the purchase code to install the theme into your Shopify.
 
Step 1
Log into your ThemeForest (Envato) account and hover above your username in the top right corner to access the dropdown list. Select Downloads.


Step 2
Find the theme in the list of items you have bought.
You can also find the link to the theme here


Step 3
Click the Download button next to the theme.
From the drop down menu, choose License certificate & purchase code (available as PDF or text file). 

It is better to download the text file so you can copy and paste the purchase code when adding the license key to Shopify.

Open the file and you will find the purchase code.
Here is an example of a PDF License certificate and purchase code: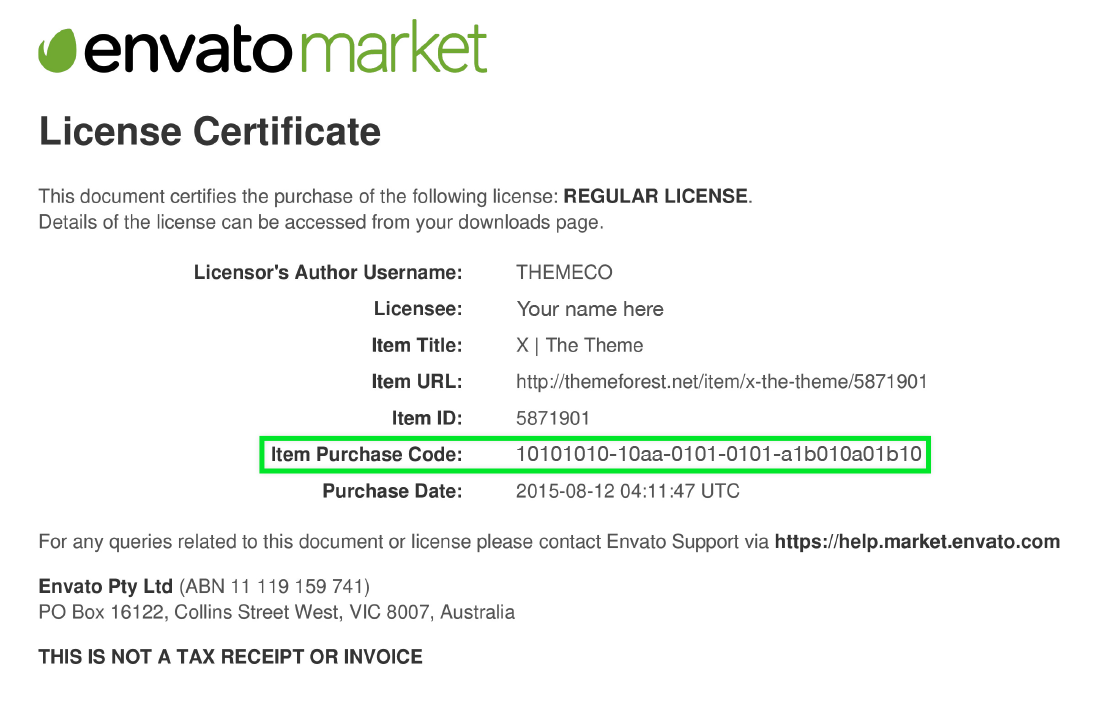 Was this article helpful?
That's Great!
Thank you for your feedback
Sorry! We couldn't be helpful
Thank you for your feedback
Feedback sent
We appreciate your effort and will try to fix the article